Programme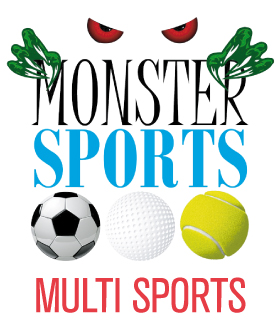 Monster Sports is a three day programme where all children get to experience three different sports. Our professional team of Football, Tennis and SNAG Golf coaches will be on hand to introduce and guide players through their specific programmes with fun but challenging activities.
Many sports have similar demands on what is important to learn to help them perform well. Fundamental movement skills like
balance, co ordination, speed, agility are all integral and as coaches we aim to focus on good technique in these areas for children to be accomplished in a range of different sports.
Our programme caters for children from 4 -13 years old. Each programme will be divided up into age groups and abilities and we will cater for all children from those that haven't played before to those that do.
We hope that your children will find our Monster Sport programme fun and rewarding. We are confident that not only will your child be entertained over the holidays but also have the opportunity of working with highly qualified and experienced coaches
who will help improve kids general technical, physical and tactical attributes.
Coaches
References